I was stoked when one of my cousins - the actually, really smart one of the family, btw - linked up to the paypal drive for
Team Phoenicia
. As I was very happy and pleased I scrolled through her LJ and then saw...
The horror!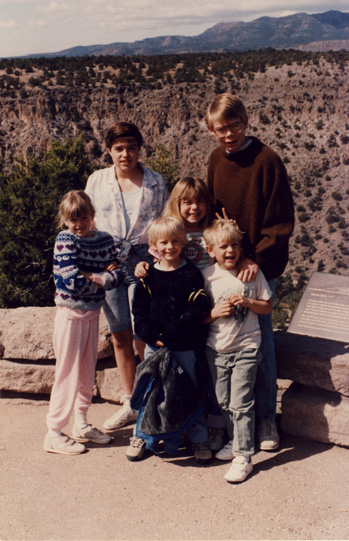 Frightening things happen when you ask help from family. ;)
Actually, thank you, Rachel!
That would be around sixth grade, iirc. Present from left to right, front row: Rachel (cuz), James (cuz) and Ted (bro). Back row, Tina (sis), Tessa (sis) and me. This was at Overlook Park in Los Alamos.