Unmanned Aerial Vehicles:
The Russians are
testing multicopter drones
with shoulder fired
anti tank weapons
.
The US Navy will be
releasing the draft RFP for the new unmanned tanker
for their aircraft carriers later this year. Strangely, they are retaining the RAQ-25 designation rather than changing it to a KQ-xx if it were a tanker. It turns out a
light attack and recon role
will be retained. The US Navy CNO
wants the CBARS
to be fielded asap.
The US Special Forces
unveiled
their version of the ubiquitous Reaper drone.
Israeli company, Elbit, has
developed a new brigade level drone
that has a operational range longer than 100 km.
Here's
more info on the Turkish Anka
drone's operational debut.
Syrian rebel videos
corroborate
the Iranian drone strikes being real.
DARPA is
working on high speed, autonomous
flight for drones.
The US Army is
looking
into counter UAV technologies.
The Israelis have
developed
new, loitering weapons (IE suicidal UAVs).
The US Navy's FireScout helicopter drone
may get exported
to Asia.
Unmanned Surface Vehicles (ships & boats):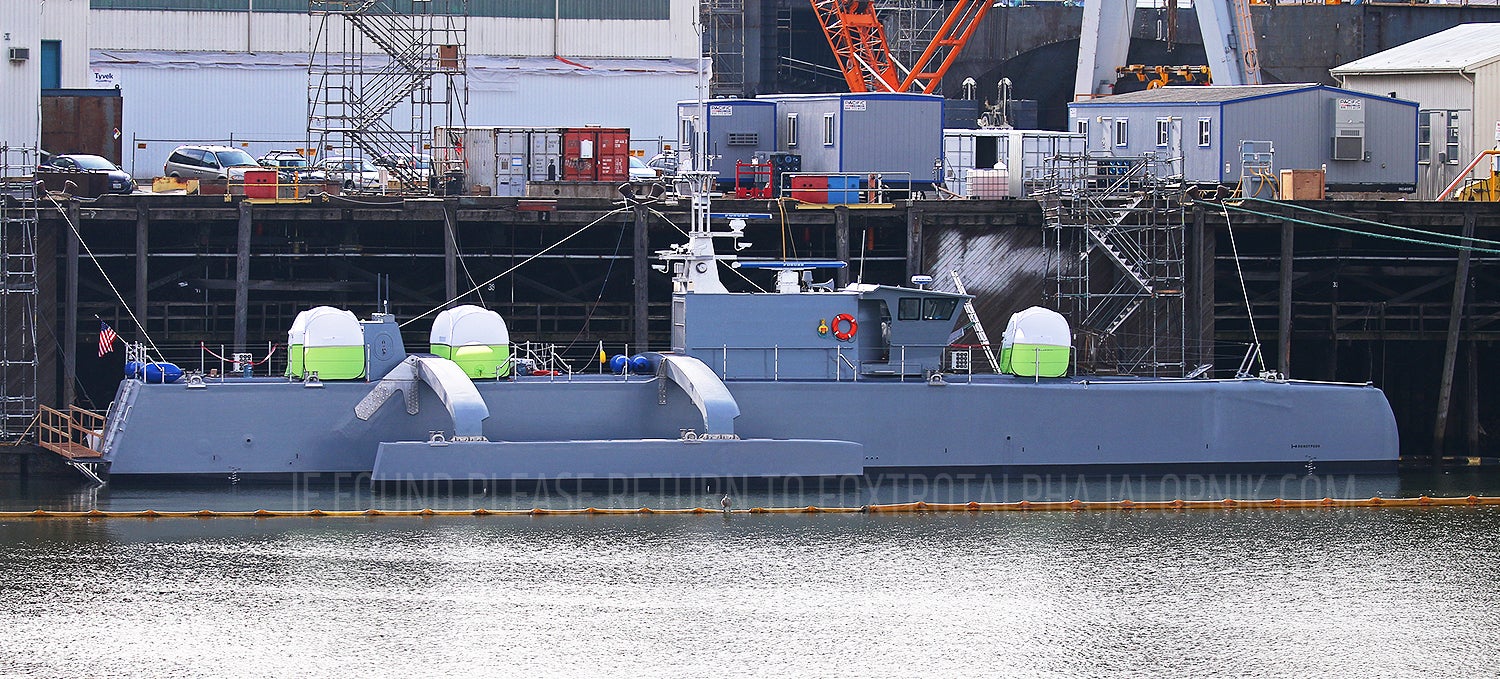 (image source: Foxtrot Alpha)
DARPA wanted to
unveil its robot submarine hunter
ship in April, but
Foxtrot Alpha got its paws on the first known image
of the robo submarine hunter.
Unmanned Underwater Vehicles (robo subs):
DARPA has
started a new project
to build a UUV with an active sonar that can work with a manned submarine. The project is called MOCCA.
Unmanned Ground Combat Vehicles:
Singapore is
starting
to get into the UGCV act as well.
Artificial Intelligence:
The Pentagon and DARPA are
working on AI to help deal with the enormous amount of data
future soldiers will be faced with.
Should autonomous weapons be
banned or regulated
?